ARI performs rock drilling services in Oregon, Washington, Alaska, Idaho, California, Nevada, Colorado, Montana and Wyoming.
ARI has 31 rock drills available to service nearly any size of rock drilling project. For high-production quarries, and for pre-drilling applications such as, solar pile foundation drilling, ARI can drill up to a 10 inch diameter hole. For smaller quarries, and tighter spaces, ARI has smaller drills that can drill as small as a 2.5 inch diameter hole. ARI drillers are MSHA Part 48 and MSHA Part 46 trained, and can drill in surface mines of all types and sizes.
LARGE DIAMETER ROCK DRILLING
ARI has several large diameter (up to 10 inch hole diameter) rock drills that are available to support your high-production rock quarry needs and your solar pile foundation drilling projects.
SPECIALTY ROCK DRILLING PROJECTS
If your project has challenging access restrictions, ARI is known for its innovation in completing difficult projects safely and timely.
HIGH PRODUCTION ROCK DRILLING
If your project is on a tight timeline that requires high production, our fleet can be quickly mobilized with a team of drillers to help you complete your project on time.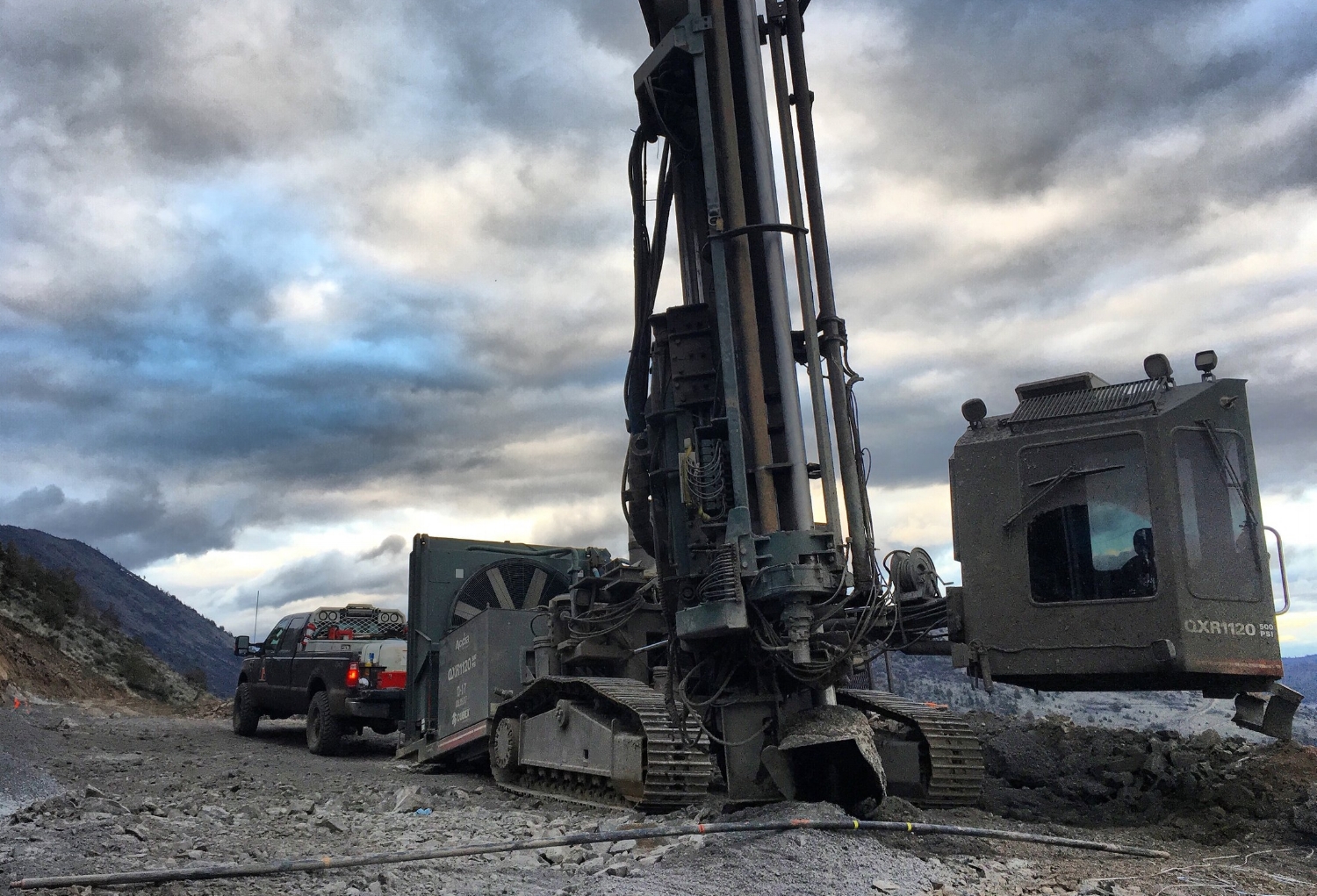 NAICS 213115 - Support activities for nonmetallic minerals (except fuels) mining
Blasting services, nonmetallic minerals mining (except fuels) on a contract basis

Boring test holes for nonmetallic minerals mining (except fuels) on a contract basis

Drilling services for nonmetallic mineral (except fuels) mining on a contract basis

Exploration services for nonmetallic minerals (except geophysical surveying and mapping) on a contract basis

Mine development for nonmetallic minerals mining (except fuels) on a contract basis

Nonmetallic minerals mining support services (e.g., blasting) on a contract basis

Prospect and test drilling services for nonmetallic mineral mining (except fuels) on a contract basis

Test drilling for nonmetallic minerals mining (except fuel) on a contract basis
NAICS 238910 - Site Preparation Contractors
Blasting, Construction site

Blasting for trenching

Blasting for utilities

Blasting for foundation excavation

Drilling for pile installation